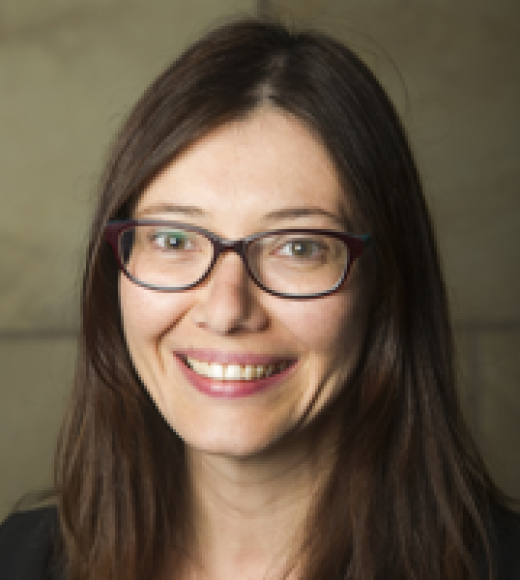 Position Title

Associate Professor of Philosophy
1 Shields Avenue, Davis CA 95616
Bio
Education
Ph.D., Philosophy, University of Bristol, 2011
M.Sc., Philosophy of Mental Disorder, King's College, London, 2005
M.A., Philosophy, University of Edinburgh, 2000 (First Class Honours)
About
Zoe Drayson is interested in how the mind the works, and particularly in the different ways we have of explaining the mind: neurological, psychological, and philosophical, for example. At a formative stage, she was introduced to two influential pieces of (what was then) new work in philosophy: Tim Williamson's work on knowledge as a factive mental state, and Andy Clark's proposals for the extended and embodied mind. These two research programs strongly influenced her philosophical development, although in very different ways. She takes a broadly naturalistic perspective on the mind, in the sense that she thinks philosophy of mind can be informed by empirical work. But she doesn't embrace the reductionism or eliminativism sometimes associated with such approaches, instead maintaining an interest in traditional questions concerning the metaphysics and epistemology of mental states. As a result, much of her work challenges the more radical philosophical conclusions drawn by proponents of particular approaches to cognitive science.
Research Focus
Professor Drayson's research is at the intersection of philosophy and the mind-brain sciences. Her primary interest is in the nature of psychological explanation, and in the relationship between different scientific and philosophical approaches to explaining the mind.
Particular research areas include -
Representation: its nature, its relation to computation, and its explanatory role in cognitive science
Perception: the relation between perception and cognition and action, how scientific and metaphysical theories of perception inform each other
Explanation: the metaphysics and epistemology of explanation and explanatory virtues, particularly with regard to explanations of cognition
Publications
Drayson, Z. (2015) The philosophy of phenomenal consciousness: An introduction, in S. Miller (Ed.) The Constitution of Phenomenal Consciousness: Toward a Science and Theory, pp. 273-292, Amsterdam: John Benjamins Publishing Company
Drayson, Z. (2014) The personal/subpersonal distinction, Philosophy Compass, 9 (5), 338-346
Drayson, Z. (2014) Intentional action and the post-coma patient, Topoi 33 (1), 21-31
Drayson, Z. (2012) The uses and abuses of the personal/subpersonal distinction, Philosophical Perspectives, 26 (1), 1-18
Drayson, Z. (2010) Extended cognition and the metaphysics of mind, Cognitive Systems Research, 11 (4), 367-377
Drayson, Z. (2009) Embodied cognitive science and its implications for psychopathology, Philosophy, Psychiatry & Psychology, 16 (4), 329-340
Teaching
Professor Drayson teaches mostly in philosophy of mind and cognition, covering both traditional philosophical topics and empirically-oriented work. At UC Davis, she teaches an introduction to cognitive science on the new Cognitive Science major, upper-level courses in philosophy of mind and in the evolution of mind, and graduate courses in philosophy of psychology.
Awards
Center for Philosophy of Science at the University of Pittsburgh (2015): visiting research fellowship including $6,000 stipend
University of Stirling Impact Fellowship Programme (2013): two-year full-time research fellowship including £10,000 research grant
Arts and Humanities Research Council (AHRC) (2007): £45,000 Doctoral award; (2004): £13,000 Masters for Research Preparation award