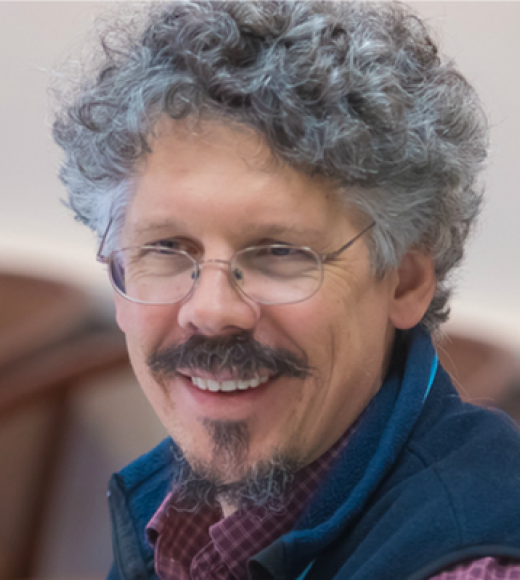 Room 153
267 Cousteau Place, Davis CA 95618
Bio
Education
Ph.D., Biology (Neuroscience), University of Oregon, 1996
B.A., Interdisciplinary (Biology/Psychology), Reed College, 1990
About
Petr Janata holds an academic appointment in the Department of Psychology and is a faculty member in the UC Davis Center for Mind and Brain. He is a cognitive neuroscientist studying the psychology and neuroscience of music, especially interested in the basic psychological and neural mechanisms that underlie strong experiences that people have with music, such as music-evoked remembering or feeling "in the groove." Aside from serving as an ad-hoc reviewer for over 70 different journals, publishers, and funding agencies, Professor Janata has served multiple terms as a Board member of the Society for Music Perception and Cognition, and is a founding member of the UC Music Experience Research Community Initiative (UC MERCI). In addition to teaching and publishing scientific articles, he has given over 100 invited lectures, nationally and internationally, to both professional and lay audiences, and he has served as a scientific advisor to a small startup, Coro Health LLC. In 2017 he founded Meamer, Inc., a company devoted to connecting people through memories and music.
Research Focus
Professor Janata's research interests are in the field of cognitive neuroscience, with a focus on music and auditory perception. His lab uses behavioral, functional neuroimaging (EEG/ERP, fMRI) and computational modeling techniques as needed to examine the bases for strong experiences with music, as well as more fundamental mechanisms of music perception in the context of domain-general brain functions. Diverse projects include investigations of (1) music-evoked autobiographical remembering and emotions; (2) psychological and neural mechanisms of being "in the groove"; (3) mechanisms of auditory attention, imagery and memory; in particular the ways in which these general functions support the formation and evaluation of expectancies; and (4) links between timbre and emotion.
Lab
Janata Lab
Publications
Barrett, F.S., & Janata P. (2016). Neural responses to nostalgia-evoking music modeled by elements of dynamic musical structure and individual differences in affective traits. Neuropsychologia 91:234-246.

Collins, T., Tillmann, B., Barrett, F. S., Delbé, C., & Janata, P. (2014). A combined model of sensory and cognitive representations underlying tonal expectations in music: From audio signals to behavior. Psychological Review, 121(1), 33-65.
Janata, P., Tomic,

S. T.

, & Haberman,

J. M.

(2012). Sensorimotor coupling in music and the psychology of the groove. Journal of Experimental Psychology: General 141:54-75.
Fairhurst, M. T., Janata,

P.

, & Keller,

P. E.

(2012). Being and Feeling in Sync with an Adaptive Virtual Partner: Brain Mechanisms Underlying Dynamic Cooperativity. Cerebral Cortex.
Navarro Cebrian, A., & Janata,

P.

(2010). Electrophysiological Correlates of Accurate Mental Image Formation in Auditory Perception and Imagery Tasks. Brain Research. 1342:39–54. [doi: DOI: 10.1016/j.brainres.2010.04.026].
Barrett, F. S., Grimm,

K. J.,

Robins,

R. W.

, Wildschut,

T.,

Sedikides,

C., &

Janata,

P.

(2010). Music-evoked nostalgia: Affect, memory, and personality. Emotion. 10(3): 390–403.
Janata, P. (2009). The neural architecture of music-evoked autobiographical memories. Cerebral Cortex. 19, 2579-2594.
Teaching
Professor Janata teaches in the areas of Perception, Cognition and Cognitive Neuroscience. His regular offerings include, Psychology of Music, Cognitive Neuroscience: The Biological Foundations of the Mind, and a MATLAB programming course.
Awards
Professor Janata was named a 2010 Guggenheim Fellow, was twice a Fulbright Fellow (1990-91; 2010-11), and was also awarded the 2010 Music Has Power Award from the Institute of Music and Neurological Function.