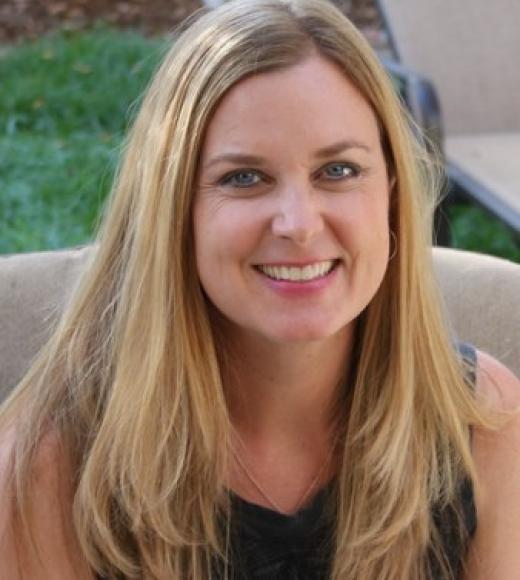 Suite 250, Room 242
202 Cousteau Place, Davis CA 95618
Bio
Education
Ph.D., Developmental Psychology, University of Michigan, 1999
B.A., Psychology, Stanford University, 1993
About
In addition to her academic appointment in the Department of Psychology, Kristin Hansen Lagattuta is a core faculty member at the Center for Mind and Brain at the University of California, Davis. She is the editor of the 2014 book, Children and emotion: New insights into developmental affective science. She is a former Associate Editor at Developmental Psychology and currently serves on the editorial boards of Affective Science, Child Development, Emotion, and Merrill-Palmer Quarterly. In September 2020 she stepped down from her two-year term as Chair of the Davis Division of the Academic Senate. She is currently the Faculty Advisor to the Provost on Closing Student Opportunity Gaps.
Research Focus
My empirical research integrates foundations of cognitive, social, and emotional knowledge by investigating children's and adults' understanding about connections between different kinds of mental states (e.g., how thoughts influence emotions; how emotions shape decisions), as well as their reasoning about how people's negative and positive life experiences bias how they later interpret and emotionally react to new situations, make decisions, and anticipate the future. Additional research investigates how children and adults attend to and process emotional stimuli, development and individual differences in cognitive processes, biases and heuristics in how children and adults perceive social groups, prosocial decision making and intergroup biases, reasoning about willpower and transgression, and recognition of diversity versus common ground in how different people interpret and emotionally respond to situations.
Lab
Mind-Emotion Development Lab (Lagattuta)
Publications
Recent Selected Publications
Kramer, H. J., Parra, L. A., Lara, K. H., Hastings, P. D., & Lagattuta, K. H. (2020). Consistency among social groups in judging emotions across time. Emotion (advance online publication).
Bamford, C. & Lagattuta, K. H. (2020). Optimism and wishful thinking: Consistency across populations in children's expectations for the future. Child Development, 91, 1116-1134.
Lagattuta, K. H. & Kramer, H. J. (2019). Advanced emotion understanding: Children's and adults' knowledge that minds generalize from prior emotional events. Emotion (advance online publication).
Lara, K. H., Lagattuta, K. H., Kramer, H. J. (2019). Is there a downside to anticipating the upside? Children's and adults' reasoning about how prior expectations shape emotions. Child Development, 90, 1170-1184.

Lagattuta, K. H., Tashjian, S. M., & Kramer, H. J. (2018). Does the past shape anticipation for the future? Contributions of age and executive function to advanced theory of mind.

Zeitschrift für Psychologie (Special Issue on Theory of Mind across the Lifespan), 226

, 122-133.

Lagattuta, K. H. (2018). Where does it come from, where does it go? The benefits of examining moral judgments across a wide age range. Human Development, 60, 350-356.

Goldfarb, D., Lagattuta, K. H., Kramer, H. J., Kennedy, K., & Tashjian, S. (2017): When your kind cannot live here: How generic language and criminal sanctions shape social categorization, Psychological Science, 28, 1597-1609

.
Lagattuta,

K. H., & Kramer, H. J. (2017). Try to look on the bright side: Children and adults can (sometimes) override their tendency to prioritize negative faces.

Journal of Experimental Psychology: General,

146, 89-101.
Teaching
Professor Lagattuta has taught undergraduate and graduate courses in Cognitive Development, Developmental Psychology, Development of Psychological Understanding, and Topics in Developmental Psychology. She also mentors undergraduate and Ph.D. students in experimental research.
Awards
Professor Lagattuta has won a number of awards throughout her career. In 2015, she received the UC Davis Distinguished Teaching Award for Undergraduate Teaching. Dr. Lagattuta was also honored with the UC Davis Social Sciences Dean's Award for Scientific Innovation in 2013 and the Phi Beta Kappa Northern California Association Excellence in Teaching Award in 2010. She has received research funding from the National Institute of Mental Health, the National Science Foundation, and the Amini Foundation.