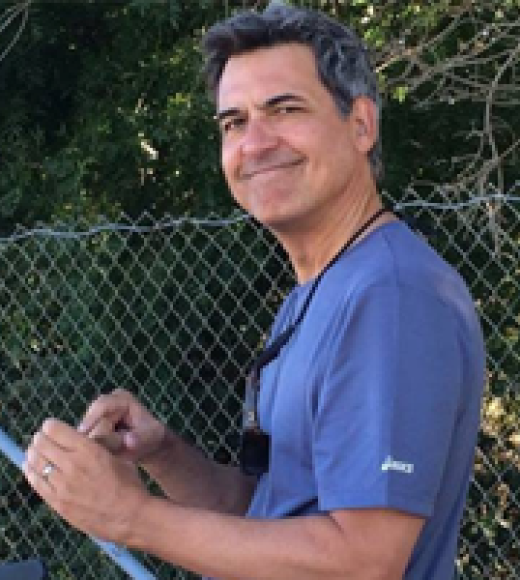 Room 126
267 Cousteau Place, Davis CA 95618
Bio
Education
Ph.D., Cognitive Psychology, University of Massachusetts, Amherst, 1988
M.S., Cognitive Psychology, University of Massachusetts, Amherst, 1986
B.S., Psychology, University of Massachusetts, Amherst, 1983
About
In addition to his academic appointment in Psychology, John Henderson is a core member of the Center for Mind and Brain, a member of the Center for Vision Science, an affiliate of the Center for Neuroscience, and a member of the Plasticity and Memory Program at UC Davis. He currently serves as an associate editor at the Journal of Experimental Psychology: General and as an editor at the open science journal Collabra: Psychology. He is a fellow of the Association for Psychological Science, the American Psychological Association, and the Psychonomic Society, and is a member of the Cognitive Neuroscience Society, the Visions Sciences Society, and the Society for the Neurobiology of Language.
Research Focus
Professor Henderson's research program investigates how information about the visual world is acquired, identified, retained in memory and manipulated by the cognitive system to support thought and to guide behavior. His research focuses on the nature of the representations and processes involved in scene perception and reading, including visual selective attention (both covert and overt), visual recognition and representation, visual short- and long-term memory, and the interaction of cognition and perception. He uses a variety of methods including eyetracking, neuroimaging, brain stimulation and computational modeling.
Lab
Visual Cognition Lab (Henderson)
Publications
Henderson, J. M., & Hayes, T. R. (2017). Meaning-based guidance of attention in scenes as revealed by meaning maps.

Nature Human Behaviour, 1

, 743-747.

Henderson, J. M. (2017). Gaze control as prediction. Trends in Cognitive Sciences, 21(1), 15-23.
Desai, R. H., Choi, W., Lai, V., & Henderson, J. M. (2016). Towards semantics in the wild: Activation to manipulable nouns in naturalistic reading. Journal of Neuroscience, 36(14), 4050-4055.
Henderson, J. M., Choi, W., Lowder, M. W., & Ferreira, F. (2016). Language structure in the brain: A fixation-related fMRI study of syntactic surprisal in reading. NeuroImage, 132, 293-300.
Henderson, J. M., & Choi, W. (2015). Neural correlates of fixation duration during real-world scene viewing: Evidence from fixation-related (FIRE) fMRI. Journal of Cognitive Neuroscience, 27(6), 1137–1145.
Henderson, J. M. (2011). Eye movements and scene perception. In S. Liversedge, I. D. Gilchrist and S. Everling (Eds.), Oxford Handbook of Eye Movements (pp. 593-606). Oxford: Oxford University Press.
Nuthmann, A., Smith, T. J., Engbert, T., & Henderson, J. M. (2010). CRISP: A computational model of fixation durations in scene viewing. Psychological Review, 117, 382-405.
Torralba, A., Oliva, A., Castelhano, M. S., & Henderson, J. M. (2006). Contextual guidance of eye movements and attention in real-world scenes: The role of global features in object search. Psychological Review, 113, 766-786.
Teaching
Professor Henderson teaches undergraduate and graduate courses in the areas of cognitive psychology and cognitive science, with a focus on visual cognition. He regularly teaches PSC 131 (Perception).
Awards
In 2017, Professor Henderson's 2006 Psychological Review paper with Antonio Torralba, Aude Oliva, and Monica Castelhano was named by Google Scholar Classics as the #1 paper in cognitive science for the period of 2006-2016.
Professor Henderson's research is currently funded by grants from the National Eye Institute and the National Institute on Aging.