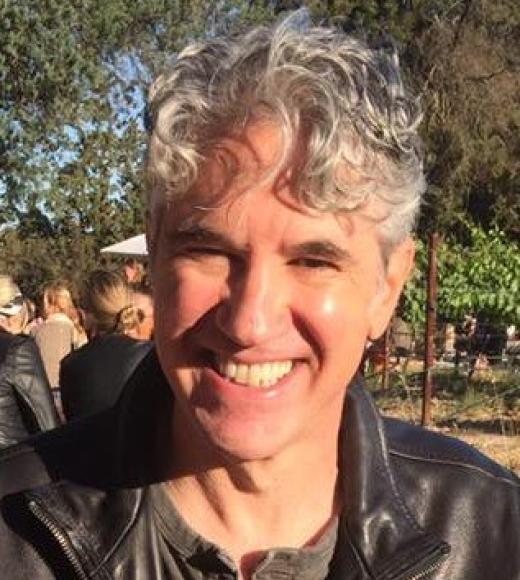 1 Shields Avenue, Davis CA 95616
Bio
Education
Ph.D., Social Psychology, University of California, Santa Barbara, 1994
B.A., Psychology, University of California, Berkeley, 1989
About
In addition to his academic appointment in Psychology, Jeff Sherman is an affiliated faculty member of the Center for Mind and Brain. He also is principal investigator of the Social Cognition Lab. He currently serves as the editor of Social Cognition and previously served on the editorial boards of numerous professional publications. He is an elected fellow of several professional organizations, including the Association for Psychological Science, the Society for Personality and Social Psychology, the Society of Experimental Social Psychology, and the Western Psychological Association.
Research Focus
Professor Sherman's research investigates the cognitive processes underlying social psychology and behavior. In particular, he is interested in how people perceive themselves, other people and groups of people. Much of his research focuses on stereotyping and prejudice. The topics he studies include: how people acquire stereotypes and prejudice, how stereotypes and prejudice affect our perceptions and memories of other people, the extent to which these biases are efficient or even automatic, and how people may or may not control unwanted stereotypes and prejudices.
Lab
Social Cognition Lab
Publications
Sherman, J. W., Gawronski,

B., &

Trope,

Y.

(Eds.). (2014). Dual process theories of the social mind. New York: Guilford Press.
Krieglmeyer, R., & Sherman,

J. W.

(2012). Disentangling stereotype activation and stereotype application in the Stereotype Misperception Task. Journal of Personality and Social Psychology, 103, 205-224.
Sherman, J. W., Kruschke,

J. K.,

Sherman,

S. J.

, Percy,

E. J.,

Petrocelli,

J. V.

, & Conrey,

F. R.

(2009). Attentional processes in stereotype formation: A common model for category accentuation and illusory correlation. Journal of Personality and Social Psychology, 96, 305-323.
Sherman, J. W., Gawronski,

B.

, Gonsalkorale,

K.

, Hugenberg,

K.,

Allen,

T. J.

, & Groom,

C. J.

(2008). The self-regulation of automatic associations and behavioral impulses. Psychological Review, 115, 314-335.
Sherman, J. W., Stroessner,

S. J.,

Conrey,

F. R.

, & Azam,

O.

(2005). Prejudice and stereotype maintenance processes: Attention, attribution, and individuation. Journal of Personality and Social Psychology, 89, 607-622.
Teaching
Area of Social-Personality: Professor Sherman has taught courses in Social Psychology, Social Cognition, Stereotyping, Prejudice, and Stigma and Research Methods in Psychology.
Awards
Professor Sherman has won a number of awards throughout his career, including the Theoretical Innovation Prize in 2005 from the Society for Personality and Social Psychology. In 2009 he received the Best Paper Award from the International Social Cognition Network, and in 2010 he won the UC Davis Social Sciences Dean's Research Innovation Award and the Human Relations Paper of the Year Award. In 2013, he received the Anneliese Maier Research Award from the Alexander von Humboldt Foundation of the German Federal Ministry of Education "for researchers from abroad from the fields of the humanities and social sciences whose scientific achievements have been internationally recognised in their research area."