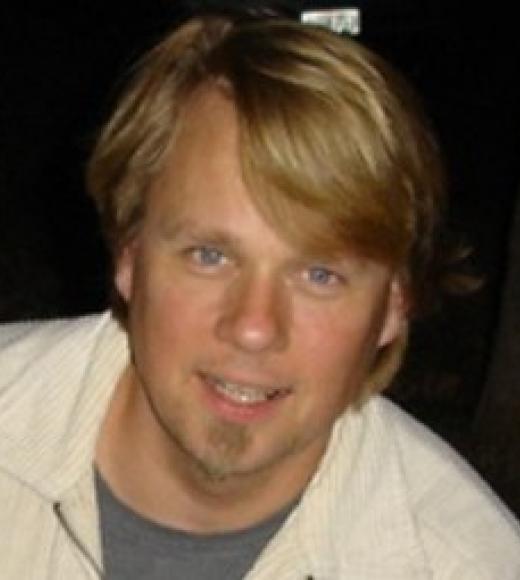 Young Hall, Room 268C
1 Shields Avenue, Davis CA 95616
Bio
Education
Ph.D., Experimental Psychology, McMaster University, Canada, 1995
B.S., Cognitive Science, University of Toronto, Canada, 1990
About
In addition to his academic appointment in the Department of Psychology, Andrew Yonelinas is an affiliated faculty with the UC Davis Center for Neuroscience, which seeks to understand the function of the human brain in health and in illness. He is also associate director of the Center for Mind and Brain, and director of the Human Memory Lab, which aims to understand how memory works ... and why it often fails. In addition, he serves as an associate member of several professional organizations, including the Psychonomic Society, the Society for Neuroscience, the Cognitive Neuroscience Society, the American Psychological Association, the Memory Disorders Research Society and the Society of Experimental Psychologists. Professor Yonelinas also serves as a grant reviewer for the National Institute of Health, the National Science Foundation, the California Department of Health Services, the Alzheimer's Disease Program, the Medical Research Council, and the Economic & Social Research Council. He is an editorial board member for numerous publications, including Proceedings of the National Academy of Science; Psychonomic Bulletin and Review; Journal of Experimental Psychology; Learning, Memory & Cognition; Journal of Experimental Psychology: General; Journal of Memory and Language; and Memory and Cognition.
Research Focus
Professor Yonelinas examines the processes underlying human memory. In order to characterize the functional nature of different memory processes he uses implicit and explicit tests as well as several 'second generation' procedures such as the process dissociation procedure, the independence remember/know procedure, and ROC modeling procedure. In order to determine the neural substrates of memory encoding and retrieval processes he i) examines memory-impaired patients such as amnesics and Alzheimer's patients, and ii) examines the physiological correlates of memory processes using neuroimaging techniques, such as event-related potentials and function magnetic resonance imaging. The goal of this work is to develop and test models of memory that address recent behavioral, neuropsychological and brain imaging data. Other research interests include studying action slips (i.e., habitual actions that interrupt intended actions) and examining the relationship between performance and conscious awareness.
Lab
Human Memory Lab
Publications
Koen, J. D., & Yonelinas,

A. P.

(in press). The effects of healthy aging, amnestic mild cognitive impairment, and Alzheimer's disease on recollection and familiarity: A meta-analytic review. Neuropsychology Review, 24(3): 332-354. doi: 10.1007/s11065-014-9266-5.
Ritchey, M., Yonelinas,

A. P.

, & Ranganath,

C.

(in press). Functional connectivity relationships predict similarities in task activation and pattern information during associative memory encoding. Journal of Cognitive Neuroscience, 26(5),1085-99. doi: 10.1162/jocn_a_00533.
Wang, W. C., Montchal,

M. E.

, Yonelinas,

A. P.

, & Ragland,

J. D.

(in press). Hippocampal and parahippocampal cortex volume predicts recollection in schizophrenia. Schizophrenia Research, doi: 10.1016/j.schres.2014.05.008.
Aly, M., Ranganath,

C.

, & Yonelinas,

A. P.

(2014). Neural correlates of state- and strength-based perception. Journal of Cognitive Neuroscience, 26 (4), 792-809.
Wang, W. C., Ranganath,

C.

, & Yonelinas,

A. P.

(2014). Activity reductions in perirhinal cortex predict conceptual priming and familiarity-based recognition. Neuropsychologia, 52, 19–26.
Teaching
Professor Yonelinas teaches in the areas of memory, cognition and cognitive neuroscience. He has taught courses in Human Learning and Current Research in Psychology.
Awards
Professor Yonelinas has won numerous awards during his career, including the American Psychological Society's Shahin Hashtroudi Memorial Award, the University of California Chancellor's Fellow Award, and The European Brain and Behavior Society International Lecture Award.