The ASPIRE program provides UC Davis undergraduates an opportunity to gain hands-on research experience beginning in freshman or sophomore year under the direct supervision of a faculty member.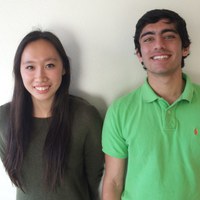 ASPIRE Scholars earn course credit while spending 10 hours a week developing laboratory skills and conducting research. They have the opportunity to participate in all stages of the research process, ultimately developing the knowledge and skills to design independent research projects and make novel contributions to their chosen field. 
To be considered for ASPIRE, students must have a minimum GPA of 3.5. For more information about ASPIRE, contact the program director at aspire@ucdavis.edu. 
Learn more about the ASPIRE faculty mentors and their research.
Due to the COVID-19 pandemic, we are unable to take new students into the program for the 2020-21 academic year.